Description
Saturday, October 15th, 2022
CHEERS VITALITY RETREAT at ASTIN RETREAT:
Escape to this extraordinary adobe Hacienda at the base of Palomar mountain with fantastic views in all directions inside the grounds of the Pauma Valley Country Club! Enjoy nature surrounded by 600 acres of orchards. This "Old California" adobe ranch once belonged John DeLorean, creator of the iconic DeLorean car. Furnished with exquisite antiques & FABULOUS heated resort style pool!
9:30 a.m. – 10am – SUV pick up at your home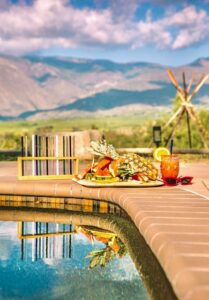 11 a.m. – POOLSIDE HARVEST BRUNCH
– Local farm eggs with local seasonal veggie's
– Granola & local berries
– Fresh squeezed hand picked juices with scones & jam.
– Build your own Wraps…. eating a rainbow of color for optimum health and vibrancy.
1 p.m. – ACTIVITIES:
Orchard Preserve Walk:
Water Aerobics:
3:00 p.m. – Transportation to casitas for check in
4:30pm Transportation to retreat
4:45 p.m. – AFTERNOON SPEAKER: Dr. Dolores Fazzino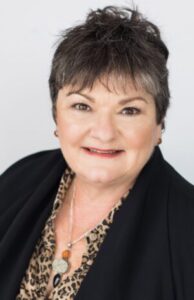 About Dr. Dolores Fazzino, DNP, Nurse Practitioner, Medical Intuitive, Author, Coach, and SpeakerDr. Dolores Fazzino, DNP, Nurse Practitioner, Medical Intuitive, Author, Coach, and Speaker
A Return to Self: Embracing the External Noise of Life.
We all are living full and busy lives, at times this can be daunting and overwhelming. Self-care is not an option, but a necessity. When we return to our self, we are able to ground ourselves in the present moment and make choices and decisions from a resourceful place within ourselves, instead of reacting to the noise around us.
5:45pm – CHARCUTERIE MIXER
6:30 p.m. – ALFRESCO DINNER:
Cleansing Alkaline Cucumber waters and local wines paired with dinner. Trio of local harvest soup, harvest bounty salad, locally farmed chicken grilled with veggies (Vegan option available).
EVENING SPEAKER: QUINN WILSON
About Quinn Farrar Wilson
Quinn Farrar Wilson started her own bone broth business after the nutritional powerhouse helped her heal a lifelong injury. In her book on the subject, she shares her personal bone broth go-to's offering a variety of ideas for incorporating bone broth into your life and consciously choosing a diet of traditional foods. Quinn frequently lectures on the health benefits of broth and traditional foods. Currently she produces documentaries on Native American food ways for educational purposes. A broth maker, recipe developer, food stylist, culinary instructor and food writer she lives in San Diego, CA
EVENING ACTIVITY:
CREATING BOTANICAL REMEDIES: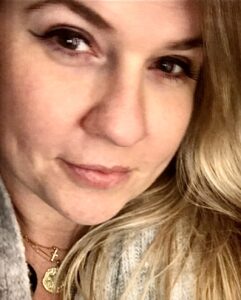 ASSEMBLING PEACE & CALM SACHETS THAT ARE MADE AS AN ACTIVITY TO PROMOTE SLEEP with Kimberly Yazzie. We'll also be making rosemary wreaths to enhance memory. And anti inflammatory tonique with herbs.
Bio:
My earliest memories are filled with the desire to help people.
This life long passion has brought me in many directions.
My focus is the mind, body, soul, and the seamless flow between
them all for maximum enjoyment on earth.
8:30 p.m. – DESSERT BY THE BON FIRE: Organic Berry Cobblers & S'mores
9:30 p.m. – SUV Return trip home or to our casitas
Sunday, October 16th, 2022
9:30 – 11:30 a.m SUNDAY BRUNCH by the pool:
Lox, onions, capers & bagels & veggie quiche served
with mimosa's with fresh locally squeezed juice & coffee
10:00 a.m. – 12:00pm Peaceful Pool time available
12:30 p.m. Day of Peace retreat complete!
SUV transportation home
PLEASE NOTE: In case of inclement weather, please consider your reservation a donation.