Family Health Centers

The National CHEERS Foundation is thrilled to provide Medical Equipment for two Exam rooms at the new Diamond Neighborhoods Family Health Center (currently nearing completion at 47th & Market in southeast San Diego).
Scripps Research Institute

The National Cheers Foundation is excited to be supporting breast cancer research in the lab of Dr. Brunie Feldin, Associate Professor at TSRI.
Cal State University San Marcos Foundation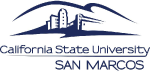 The National CHEERS Foundation funds a Health Video program facilitating the Community's mission: To empower students, members of the university and the community to take action through the production, study and use of socially responsible, culturally sensitive media that addresses the diversity of the region and the nation. The mission of (PHFE/4BoneHealth is to move people toward optimal bone health through awareness and education!
Postpartum Health Alliance

Funds to support 2014 "warmline" project, the only telephone resource in San Diego where mothers and family members can obtain support and referrals and speak to someone who has been there. The request covers the operation costs of the telephone and telecommunication fees and supports the stipend of administrative assistant.