Center for Community Solutions

The National Cheers Foundation is thrilled to provide funding for the Long Term Emergency Shelter Residence Furnishings Project. With these funds, adult female survivors on intimate partner violence, sexual assault or stalking will gain access to comfortable and supportive environments while they complete their recovery process following traumatic experiences at the Hidden Valley House emergency shelter. A portion of these funds will be used to furnish two of the newly remolded apartment units at Next Step North long-term emergency shelter.
Center for Women's Leadership in the Conscious Leadership Academy at the University of San Diego
Grow Great Girls (GGG) Program is a mother–daughter leadership program that is designed to 1) Build the leadership capacity of girls and women through strengthening their sense of who they are and giving them the skills to effectively navigate the complex personal and social challenges they face, and 2) deepening the connection between mothers and daughters. The funding provided by the National Cheers Foundation is being used for a Grow Great Girls series that targets daughters who are struggling with shame and a compromised sense of self, and the mothers who are trying to support them through the process.
National Veterans Transition Services, Inc. aka REBOOT

The REBOOT program, funded by the National Cheers Foundation, is designed to facilitate the successful reintegration of women completing their military careers through a bold approach for the military-to-civilian transition that combines cognitive-behavioral education with real-world career transitioning.
Doris A. Howell Foundation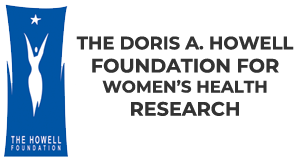 The Howell Foundation launched an evening series program as part of its health outreach. The purpose is to expand the outreach beyond those who attend the luncheon series. The National Cheers Foundation is proud to support an evening lecture with an impressive panel of cancer experts discussing the controversial subject of mammograms and the California-based clinical trial designed to address the question of the effective use of mammography, know as the WISOM Study.
The Comfort Cub Program, Inc.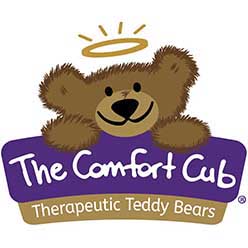 Comfort Cub has become a vital part of every San Diego hospital's bereavement program. The size and weight of the Comfort Cubs are designed to mimic the feeling of getting a hug! The physiological effects of releasing the "happy hormones" help those who have lost a baby or child manage their grief. Grieving mothers experience perinatal bereavement symptoms including depression, aching arms and stress-induced cardiomyopathy dubbed the "broken heart syndrome." The National Cheers Foundation is proud to support Comfort Cub's Heal a Heart Day at Sharp Hospital where representatives from all San Diego Hospitals receive their bears to have on hand for their families experiencing a loss. Comfort Cubs are now in every hospital in San Diego, including Camp Pendleton, the Naval Hospital, SD Police Department and Forensic Health Services.
South Bay Community Services (SBCS)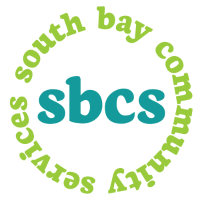 Generous funding from the National Cheers Foundation supports enrollment of low-income young women high school students in grades 11 and 12 into the Academic Advocates Program, which provides individualized support to first generation college students. Academic Advocates participate in the schools' regular advisory classes and also provide individual advisement to address students' personal, academic, and career-related issues including SATs, A-G courses, applying on time, understanding financial aid and scholarships, etc. Advocates meet one-on-one with students to develop a
Plan For Success,
mentoring the youth, connecting with their families regularly, and collaborating with school staff, in order to lower individual students' barriers to success while helping students connect with peers. The
Plan For Success
will provide a road map that each student can follow, leading to college and career success. Once the student enters college, the Academic Advocate continues to support her learning, and overall academic and career goals.