Vista Hill Foundation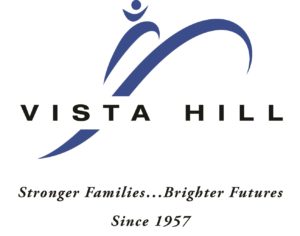 The ParentCare program serves over 200 parenting women each year between two sites (San Diego and La Mesa). ParentCare services are designed to holistically support chemically dependent women and their families who are at high risk for child abuse, domestic violence and homelessness. The majority of the women in treatment also have a dual psychiatric diagnosis and host of physical health-related issues.
Many of these women have come to ParentCare from stressful, unsafe, or abusive homes. The trauma has had a significant impact on their lives, and being able to provide a tranquil space for them is something healing to their physical and emotional selves.
The National Cheers Foundation is pleased to support the holistic mental health needs of the women in the ParentCare Recovery program with wrap-around services that are so critical in enhancing the quality of life for these women. In tandem a zen garden shall be created along with wellness programs to greatly improve their mental health and physical health through the practice of yoga and mindfulness meditation there. This project improves the overall well-being of each participant who completes the program. The yoga, mindfulness, and stress management education that these funds support are important skills that the women need to stay substance-free. When these women learn to handle stress, trauma, and other negative forces in healthy ways, they are able to be better parents and more responsible community members. Participating in all these classes in the new zen garden being created will help women learn to relieve stress in healthy ways.
The American Addiction Centers states "yoga" is increasingly being used in substance abuse treatment programs and throughout recovery to help prevent relapse, reduce withdrawal symptoms and drug cravings, and provide a healthy outlet to cope with potential triggers and daily life stressors. When someone abuses drugs or alcohol regularly, pathways in the brain are altered, and the pathways related to feeling pleasure, regulating emotions, making sound decisions, controlling impulses may be negatively affected. After a period of time without the influence of drugs or alcohol, brain chemistry and circuitry can heal and rebuild itself. Yoga may be able to help with this as well" At Vista Hill, staff and clients can personally attest to this, which is why they incorporate yoga and mindfulness into treatment plans.
Vista Hill, established in 1957, currently operates 25 programs throughout San Diego County and serves over 27,000 babies, toddlers, school-age children and teenagers.
.
Doris A. Howell Foundation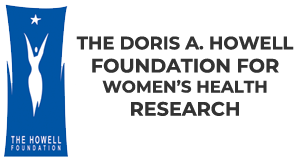 The Howell Foundation serves to make a lasting impact on the overall wellbeing of women by "Keeping the Women We Love Healthy." The Foundation focuses on three key areas: Research Scholarships, Educational Events and Community Engagement. The Howell Foundation is dedicated to making a long-term, positive impact on women's health. Their outreach is to all of San Diego County. Nursing Scholarships have been awarded to all four of the major universities in San Diego.
There is a severe shortage of qualified nurses throughout the United States and San Diego is no different. Furthermore, there is also a shortage of nurses who hold a Ph.D. and fill important leadership positions as well as taking on teaching responsibilities. Many of the graduate nurses the Howell Foundation supported in the past have remained in San Diego, each of them improving health care in their chosen position.
This years funds granted to the Howell Foundation by the National Cheers Foundation will enable them to continue to support graduate nursing students in their women's health research. Each scholarship awarded expands the understanding of women's health and prepares another potential researcher for a career in women's health research.
Moores Cancer Center at UC San Diego Health

Funds provided by the National Cheers Foundation grant are being used to fund Dr. Rebecca Shatsky's research that uses a drug called cirmtuzumab to target cancer stem cells that cause both cancer relapse and progression of disease in breast cancer. Dr. Shatsky is currently conducting a clinical trial that involves taking patient tumor samples and testing them for ROR-1 expression both before and after treatment with cirmtuzumab. The funds provided will go directly to supporting the laboratory-based research of this treatment, as well as the costs to provide care for the patient with metastatic breast cancer enrolled in the clinical trial.
.
The Comfort Cub Program, Inc.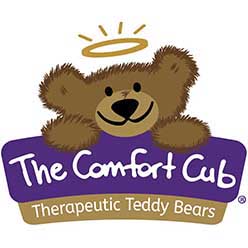 Comfort Cub has become a vital part of every San Diego hospital's bereavement program. The size and weight of the Comfort Cubs are designed to mimic the feeling of getting a hug! The physiological effects of releasing the "happy hormones" help those who have lost a baby or child manage their grief. Grieving mothers experience perinatal bereavement symptoms including depression, aching arms and stress-induced cardiomyopathy dubbed the "broken heart syndrome."
Over the years Comfort Cub has supplied all San Diego Hospitals with cubs. We also have responded to different tragedies across our nation. Our cubs have been warmly received by the parents and teachers at Sandy Hook, the families from the school shooting at Ompqua Community College, the victims families from Route 91 shooting in Vegas, the floods in Houston and the fires in Northern California.
Sadly, we do not know when the next tragedy will occur but because of the generous grant from the National Cheers Foundation we are ready to get Comfort Cubs in the arms of those affected. We plan to have a supply of "emergency" bears ready to be deployed to those that are suffering. A grant from Cheers makes this possible.
.
South Bay Community Services (SBCS)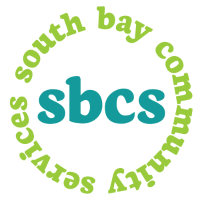 The funding from this years National Cheers Foundation award will support the expansion of the Mi Escuelita Preschools into a fourth classroom. Currently, the preschool operates out of three classrooms with a capacity to serve 72 students each year, yet sadly has a waitlist which has grown to exceed 30 children at any one time. The addition of another classroom will allow the program to serve an additional 24 students who have experienced trauma each year.
Mi Escuelita is a free, full-day, therapeutic preschool for children aged 3 to 5 who have been traumatized by family violence. The Program provides therapeutic, developmental, and educational activities, as well as parent support services in a safe, healthy environment, including assessments, counseling, Healthy Development Services, Community Services for Families, and children's mental health services.
This innovative program, which is the only one of its kind in Southern California, combines early childhood education with therapist-led counseling and supportive parenting activities. Through Mi Escuelita, and the support of the National Cheers Foundation, SBCS is able to assist their most vulnerable children to develop physically, emotionally and socially in supportive home and school environments, increasing their chances of long-term healthy development free from violence and abuse
Center for Community Solutions

National Cheers Foundation is pleased to provide funding to furnish Center for Community Solution's Growth Through Healing Room at their Hidden Valley House (HVH) emergency center.
When women, children and families arrive at the shelter, they often arrive with only the clothes on their back, and traumatized by the violence and instability they faced in their homes because of domestic abuse and violence. As soon as they get to HVH, the violence in their lives end and we begin to help break the cycle of abuse in their lives.
Hidden Valley House (HVH) provides a safe place for families to heal, grow and rebuild their lives. At this shelter, a comprehensive array of services is available for the women and their children in a warm, welcoming environment that is conductive to healing.
The Growth Through Healing Room is a safe space dedicated to support the mental, emotional and developmental wellbeing of our families – a space where Moms and their children can reconnect, and offer a space for healing.
When CHAT (child Abuse Therapy) advocates visit with the children at the shelter, the Growth Through Healing Room can also be utilized for art therapy, play therapy, and counseling, as well as provide a more relaxed environment to meet with the family unit.
The National Cheers Foundation funding is providing an environment that is conductive to the clients' growth towards rebuilding the family unit, self-sufficiency, stability, and independence. Altogether, this supports a wholesome and holistic approach for the healing of the women, children and families who have experienced domestic abuse and violence and are experiencing mental health issues because of the trauma.