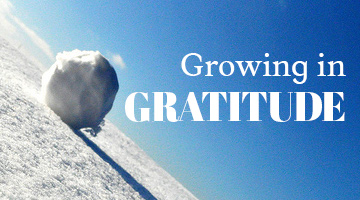 CHEERS starts a SNOWBALL EFFECT!
The National Cheers Foundation is on a ROLL helping with COVID-19 emergency relief efforts.  Join us in showing our GRATITUDE to those on the front lines of the pandemic and help create a huge SNOWBALL EFFECT of support for those in need right now.
Together let's make a really BIG Impact!
Snowball Effect for Covid-19 Relief
These amazing organizations have already received COVID-19 emergency relief funding from us for their efforts. Please help us gain momentum and grow what we at the National Cheers Foundation have already begun.
Salvation Army
Helping mentally ill women suffering from increased anxiety and depression as a result of the pandemic.
Red Cross
Assisting with funds for blood drives and critical relief services for the outbreak.
Comfort Cubs
Providing bears for comfort and relief to families who are separated from each other during this stressful time.
CHEERS 2020 GRANTS
With GRATITUDE in our Hearts, we give thanks to all of our supporters who make our funding possible! After our most successful gala yet, we are thrilled to announce a record-breaking number of GRANTS for this year:
Center for Community Solutions
College Area Pregnancy Services, Inc.
Family Health Centers of San Diego
Doris A. Howell Foundation
Moores Cancer Center at UC San Diego Health
National Alliance on Mental Illness (NAMI)
South Bay Community Services (SBCS)
Y-Strong Girls, YMCA of San Diego County
CHEERS 2020 Vision
In 2020, Cheers is building momentum. We hope you come Grow in GRATITUDE with us. We pray all of us can strive to see the glistening silver lining during this extraordinary time. Create a FLURRY of hope in your heart and achieve optimum health even in social isolation. For the health and well-being of our community, we are still hosting a fundraising event:
Save the Date!
November 13, 2020
We will celebrate our Snowball Effect, either in a winter wonderland designed with socially distancing practices or virtually. Our excitement is growing as our plans crystallize.  More details to follow.
Cheers,
From all of us at The National Cheers Foundation
The National CHEERS Foundation is a 501(c)(3) organization Tax ID #: 46-1114986 Address: 5666 La Jolla Blvd. #161, La Jolla, CA 92037
For information, contact Anseth Richards: (858) 361-2551