Soaring Spirits International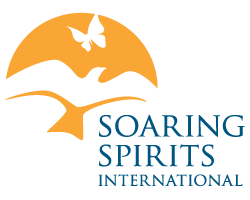 Widowed people created Soaring Spirits because we discovered that connecting with other widowed people made the challenges of surviving a spouse or partner a little easier to manage. There is a widowed community here at Soaring Spirits that offers widowed men and women understanding, friendship, inspiration, and encouragement as they learn to live without the person with whom they intended to spend the rest of their lives. Soaring Spirits communities, both online and in-person, are diverse, inclusive, secular, and positive. We share resources, ideas, energy, and most importantly, hope. We believe that hope matters.
MI ESUCELITA & SOUTH BAY COMMUNITY SERVICES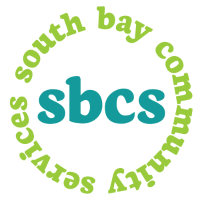 South Bay Community Services' Mi Escuelita Therapeutic Preschool is the only one of its kind in Southern California designed especially for children affected by domestic violence and abuse to help break the cycle of violence, help children heal and begin the right path for school. Mi Escuelita is funded in part by First 5 San Diego, private donations, student sponsorships and SBCS. SBCS is a community-based nonprofit touching the lives of more than 50,000 each year in San Diego County. Our programs and services respond to the needs of our community. We provide the support and tools needed so challenges can be overcome and lives can be redirected with hope, purpose and sustainable outcomes.
Salk Institute for Biological Studies

CHEERS funds support groundbreaking research affecting women's health, and by partnering with the Salk Women & Science Program is supporting a female scientist, Amy Rommel, PhD. Dr. Rommel is a wife, mother, mentor, adventurer, ocean lover and is changing the game on how we think about treating cancer. As a researcher in the laboratory of Dr. Inder Verma at the Salk Institute, Amy is focusing her efforts on one of the most lethal forms of cancer, Glioblastoma. Her research into how the "stem-cell-like" tumor overcomes therapeutic attacks by adapting, mutating, migrating and invading into other tissues has uncovered a mechanism by which the tumor has potentially cured itself, albeit currently in a small number of tumor cells, by adapting and transforming into a vascular (blood vessel) cell, a process known as transdifferentiation. If cancer is essentially a mass of stem cells growing out of control, then perhaps just as in a developing embryo, the cancer simply seeks programming to tell the cells what to do. This is what Dr. Rommel's research aims to accomplish. Instead of simply trying to create a drug to kill the cancer, Dr. Rommel's current work proposes a novel strategy to reprogram the stem-like, tumor cells back to "normal" non-tumor initiating cells. It is her hope that this treatment will not be toxic to the patient, have fewer side effects and most importantly, put an end to tumor adaptation, resistance and evasion of treatment.