SHARP CHULA VISTA MEDICAL CENTER
The National Cheers Foundation is proud to support the First Annual Betty Barwise Page McLean Award Recipient: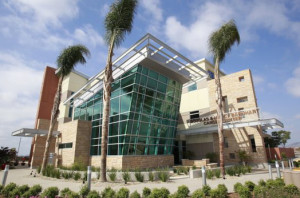 In 2012, Sharp Chula Vista Medical Center opened the new Douglas and Nancy Barnhart Cancer Center – this cancer center combines advanced technology with critical features that provide comfort and healing. With a grant from the National Cheers Foundation, our goal to support the clinical heath care and social support needs of women diagnosed with cancer in the low-income, uninsured communities of South County can be greatly enhanced through our Patient Navigator Program. This program provides necessity bags, wigs, and scarves, lymphedema supplies and transportation assistance. In the past, we had only been able to offer this service to breat cancer patients – the support of the National Cheers Foundation will help expand this service to women dealing with cancer. Women diagnosed with cancer experience such an emotional journey from the time of diagnosis to deciding on surgery and making the transition from patient to survivor. For those less fortunate, support from the community is vitally important.